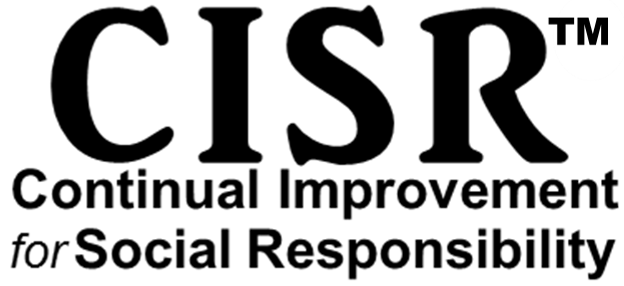 Thank you for your interest in CISR Certifications!
More content coming after 76th Convening of the United Nations.
CISR™ is about more than just running continual improvement projects – it is about CULTURE CHANGE!
We will be offering CISR Open Enrollment in Q4 2021, for Q1 2022 Course starts.
For information, please CONTACT US and we will provide you with our 2022 Course Catalog.
Enrollments prior to December 15, for 2022 Classes, will LOCK IN 2021 Tuition (provided as an attachment with 2022 Catalog)!
We invite you to join our mailing list to keep in the loop on new website content and CISR Certification Schedules!
What is CISR?
CISR was originally born out the need for Lean Six Sigma and TRIZ (theory of inventive problem solving) professionals to use ISO 26000 International Standard for Social Responsibility. Since this standard was published as guidance only, with no certification, there was significant confusion in the Quality and Innovation Community, which we have sought to resolve with the CISR Methodology. Many other methods, tools and techniques have been incorporated over the past decade.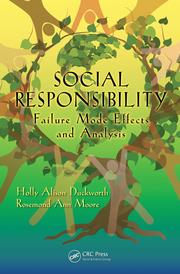 The first CISR Tools were published in 2010.
SIPOC was converted to SIPOS and FMEA tailored to address ISO 26000 Principles, Subjects and Issues, with SR-FMEA.
The 2nd Edition is in production by our Co-Founders.
Development of the CISR Methodology was a five-year collaboration with continual improvement professionals, pursuing sustainability through Lean Six Sigma, in major corporations around the world.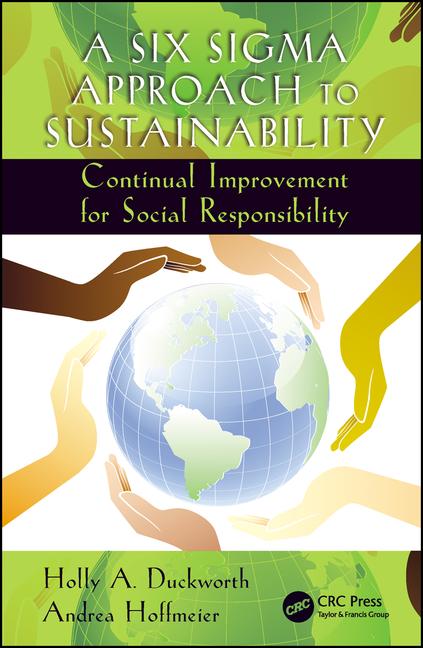 The CISR Methodology was published in early 2016.
A Six Sigma Approach to Sustainability: Continual Improvement for Social Responsibility introduced the SOFAIR Method as an evolution of Six Sigma DMAIC. This new 6-Phase Method incorporates the ISO 26000 Principles, Subjects and Issues, with a focus on Stakeholder Identification and Analysis, prior to a project team starting any other work.
This methodology is being used in organizations of all types and sizes, around the world to improve social responsibility performance, resulting in competitive advantage, innovation, more effective teams, and improved employee engagement.
Getting Started With CISR Open Enrollment
Open Enrollment is a great way to evaluate the training and prepare to get a CISR Deployment started in your organization. When you integrate CISR Certifications into your corporate training, you will be building capabilities in transparent communications, increasing accountability, unleashing innovation and galvanizing teams in ways you'd never imagined possible.
To learn more, download the attached Interface Case Study. (PDF download)
We invite you to join our mailing list to keep in the loop on new website content and CISR Certification updates!
We will be sharing more content after our website launch for the 76th Convening of the United Nations. We invite you to learn more about our UN SDG Corporate Guidebook Series Meta Project! CLICK HERE TO LEARN MORE