Thank you for your interest in the SHERPA Institute Leadership Program!
More content coming after 76th Convening of the United Nations.
Online & Optional Live Destination Capstone Events
The SHERPA Institute Leadership Program is like no other executive professional development program on the planet. You will be invited to exclusive live destination capstone events, in locations from historic mountain towns, to lakeside retreats, to landmark space exploration venues, and unforgettable regenerative ranches.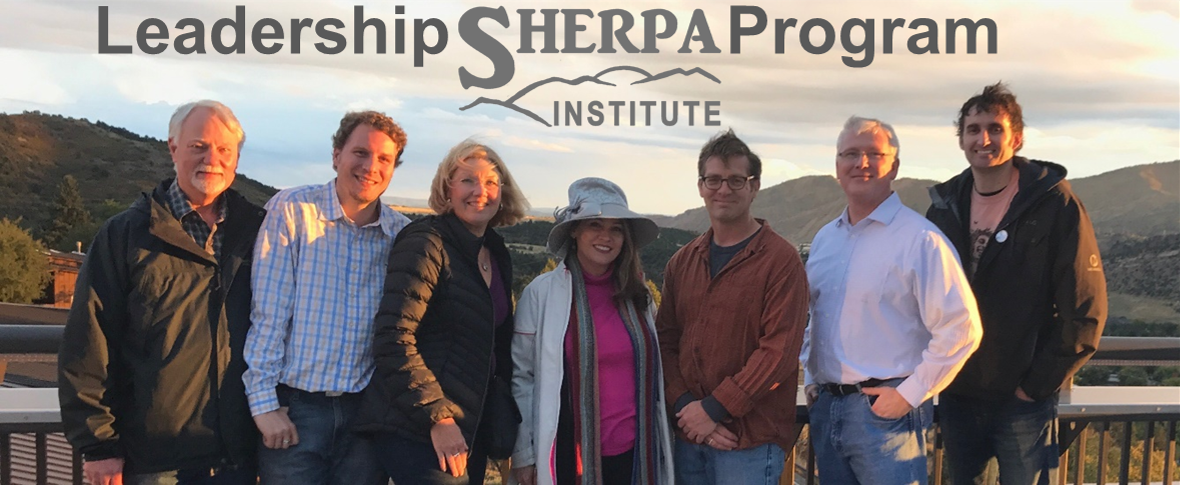 In our engaging online community, we develop exceptional leadership skills, through application of concepts, in a variety of delivery modes, from provocative discussions, to short recorded lectures, videos, interviews with executives, live web meetings and more. Cohorts are very limited in size and participants are paired with a 1:1 Executive Coach, for periodic web check-ins.
Participants learn a proven approach for setting strategy, and developing company culture frameworks, including articulating core values, mission and vision.
While we advocate using CISR for continual improvement, this Leadership Program can be applied
NO MATTER WHAT IMPROVEMENT METHODOLOGY YOU USE!
That's right. You will be able to use the leadership tools and techniques whether your organization uses Lean, Six Sigma, TOC, TRIZ, PDCA, or any other Alphabet Soup. We have Leadership Coaches with experience in a wide variety of CI Methodologies, so we can pair you with just the right fit. If you have not yet deployed a continual improvement program, please note that our leadership tools and techniques are intended to be used within a project framework.
Your continual improvement program can be transformed from just running projects to a vehicle for CULTURE CHANGE!
Through this Leadership Program, you will learn how to build capabilities in transparent communications, increasing accountability, unleashing innovation and galvanizing teams in ways you'd never imagined possible.
Applications and acceptance into the program is required.
NO CONSULTANTS WILL BE PARTICIPANTS IN YOUR COHORT
Individuals are welcome and groups of three or more from a single firm are highly encouraged to join together.
To learn more, CONTACT US
We will send you an application and we'd also be happy to arrange a web meeting.
We invite you to join our mailing list to keep in the loop on new website content and Leadership Program updates!
We will be sharing more content after our website launch for the 76th Convening of the United Nations. We invite you to learn more about our UN SDG Corporate Guidebook Series Meta Project! CLICK HERE TO LEARN MORE